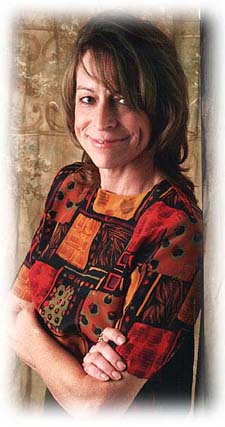 High Performance Profits
Begin with Good Design........
Design - it's the core, base and foundation of everything you do. In business that means much more than just designing and positioning a brand, it means creating marketing systems and strategies designed to maximize sales with assets you already have.
If you're looking for a results-only direct marketing expert, whose profit solutions simply get results – read on....
My marketing expertise comes from real-world application as marketing systems creator, copywriter, efficiency analyst, designer, business owner, you name it, to bring you relevant business growth experience such as:
• Branding work for over 400 companies, including Fortune 500 and 1000, plus small and home businesses.
• Startup design and marketing consultant for eight monthly niche publications.
• Serving over 1200 business professionals with marketing media and strategy development.
• Fifteen years in the Advertising Agency and Marketing Media worlds.
• Utilizing the latest internet marketing techniques, transforming websites to produce maximum sales for entrepreneurs in a variety of industries.
• Directing design, content management and marketing strategies of several start-up websites.
• Using direct response marketing for over 27 years.
• Generating millions in sales, using creative marketing tactics.
• Promotion, fund-raising and design for non-profit organizations such as FedEx St. Jude, Chambers of Commerce, Tourism Bureaus, City Festivals, Lion's Club and March of Dimes to name a few.
Advertising Agency Costs and Limitations
Before getting intensely involved in direct response marketing, I did behind-the-scenes marketing media work for several big name Advertising Agencies in the South. After several years of watching clients spend millions with Agencies on "creative" branding and advertising without solid marketing strategies which resulted in no guarantee of profits, it was time to make the shift. It was time to create and implement innovative and effective marketing which involved much more than just art or "design", but proven systems that show up positively and specifically on the bottom line.
Marketing Only Counts if You can Measure Results
To find solutions which provide measurable results, in the early '90s, I began working closely with, and applying the proven methods of other direct response marketing, internet marketing and sales experts including but not limited to the following (in no particular order): Jay Abraham, Jay Conrad Levinson (of Guerrilla Marketing fame), Dr. Ralph Wilson, Jim Daniels, Todd Beeler, Rich Schefren, Joe Vitale, John Jantsch, David Frey, Dan Kennedy and Mark Joyner.
Since 1993, when I co-founded a direct marketing consulting business, Link Agency, Inc, we've been perfecting the art of High Performance Profits by "linking" each business to "what fits", using a proprietary combination of online and offline guerrilla marketing strategies, Social Media, NLP, HMA, and several other disciplines. As director of the Link Agency subsidiary Grow Systems, Inc. since 2005 and former owner of a Proforma printing and promotions franchise and a variety of other ventures, I bring you a full arsenal of proven profit strategies. As a result, I can confidently promise consistent, measurable profits from my systems, guaranteed – it's that simple.
Here's How our Clients spend Less on Advertising and Typically Double Results
A brief High Performance Profit Analysis will open your eyes to hidden marketing assets you never knew you had. Using these assets, we can show you where you and your business can truly create high performance profits with low-cost, easy maintenance strategies that work. Best of all, these are low-profile, stealth methods that will catch your competition off-guard, positioning your business to the "first-in-mind" choice in your market, before they know what's happening.
If you want to utilize profit strategies that make your business and your life not just a "work of art" but "art that works", give me a call. If I can't guarantee you a sales increase of 20-150% in as little as 90 days, I won't waste your time or ours. They call me "Profit Artist" for a reason.

For guaranteed results, let us take a look at your growth goals today. Write me today to get your Profit Analysis scheduled. email Me Here. Just shoot me your phone number, business name and best times of day for a phone interview. If you'd rather just leave a message, please call or text +1 479 439.9400.
©2017 Joyce Wright